Scoliosis and Why you May Have It
What Is Scoliosis?
Scoliosis is a curvature of the spine from one side to the other. There are many causes of scoliosis—genetics, cerebral palsy, other neurological disorders—but the most common is what doctors describe as idiopathic, meaning "we don't know why." Some clues that a person has scoliosis include uneven shoulders, a prominent shoulder blade, uneven waist, or leaning to one side. Girls are more likely to be affected than boys. Idiopathic scoliosis is most commonly a condition of adolescence, affecting ages 10 through 16. Idiopathic scoliosis can progress during the "growth spurt" years but usually stops progressing once skeletal maturity is reached. The diagnosis of scoliosis and the determination o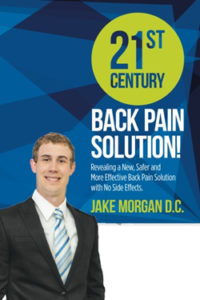 f the type of scoliosis are made by a careful spinal exam and X-ray to evaluate the magnitude of the curve or curves.
Functional Scoliosis is a mild form of curvature that can be contributed to old injuries that don't heal properly, lifestyle habits, or muscle imbalances that slowly pull the spine and create misalignments. It is not uncommon for degenerative spines to develop curvatures. Patients can develop chronic muscle tightness and joint pain due to abnormal pressures on the spine.
Treatment for Scoliosis
Most curvatures are mild in nature and can be managed by improving joint motion and retraining the muscles that support the spine. • Short-term relief includes using electrical stimulation to relax the musculature. • Bracing is the usual treatment of choice for adolescents who have a spinal curve between 25 degrees to 40 degrees, particularly if their bones are still maturing and if they have at least two years of growth remaining. • If the curvature is over 40 degrees, surgery to put rods in the spine might be recommended. With this amount of curvature, even with bracing or a surgery a perfectly aligned spine is not likely.
I treat patients every day with this condition. I can help you! Call the office today to schedule your appointment! Make sure and tell the receptionist you want to come in for the New Patient special and mention the blog so that you can get your major discount!
Request an Appointment