If you're suffering from neck pain, arm pain, or numbness in the hands, this may be the most important thing you can ever read about your health.
Finally, You Can Sleep, Work, And Play Without Pain Again!
How To Get Rid Of Neck Pain And Disc Herniations Without Surgery
If you're suffering from neck pain, arm pain, or numbness in the hands,  this may be the most important article yo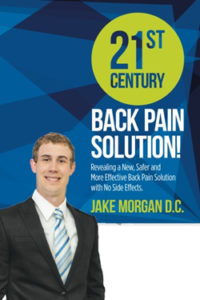 u ever read about your health.
This is, quite frankly, a vital message regarding your future health. It's  about what is perhaps the most revolutionary treatment ever used for neck and arm pain. Even pinched nerves and disc herniations can be successfully treated with this amazing therapy.
You can recover. Joyful, pain-free living should be yours.
When cushions in your neck joint, called discs, get injured or wear out, they begin to degenerate and cause pain. Bulging and herniations begin to form, pressing on the nerve roots.
The most common invasive treatment for disc herniations is surgery. Even with health insurance the patient is left with their own portion of the bill, in excess of $10,000-$15,000, and sometimes more.
In addition, the recovery time and missed work can be anywhere from 3 to 6 months, not to mention the obvious severe risks associated with all surgeries.
Before You Go Under The Knife And Opt For Spinal Surgery…
You should seriously consider a less invasive approach called spinal decompression.
Non-surgical spinal decompression is a new technology that has been proven to help disc herniations. It creates a vacuum effect on the disc, which pulls the disc back into its normal position and brings in a fresh blood supply to promote healing.
The conditions this amazing treatment can help with are:
Serious neck pain
Shooting pains in the arms
Numbness and tingling
Migraine headaches
Bulging Cervical Discs
Medical Proof This Treatment Works
While non-surgical spinal decompression is a rather new treatment, there's plenty of research to back up its claims. Here's just a handful of scientific studies…
"We thus submit that decompression therapy should be considered first, before the patient undergoes a surgical procedure which permanently alters the anatomy and function of the affected lumbar spine segment." – Journal Of Neuroscience Research
"vertebral axial [spinal] decompression was successful in 71% of the 778 cases" – Journal of Neurological Research
"good to excellent" relief in 86% patients with Herniated discs" –  The American Journal of Pain Management
"decompression therapy reported a 76.5% with complete remission and 19.6% with partial remission of pain and disability" – Rio Grande Hospital, Department of Neurosurgery
"86% of the 219 patients who completed the therapy reported immediate resolution of symptoms" –  Orthopedic Technology Review
As you can see, spinal decompression has a high success rate with helping disc herniations and neck pain. What this means for you is that in just a matter of weeks, you could be back on the golf course, enjoying your love life, or traveling again.
 I'm running a very special offer where you can find out if you are a candidate for spinal decompression
It's time for you to find out if spinal decompression will be your neck, arm and headache pain solution.
Everything I normally do in my new patient evaluation. You'll get…
An in-depth consultation about your health and well-being where I will listen…really listen…to the details of your case.
A complete neuromuscular examination, full set of specialized x-rays (if needed), review of your MRI, and a thorough analysis of your findings so we can design your plan to being pain free.
You'll get to see everything first hand and find out if this amazing treatment will be your neck pain solution, like it has been for so many other patients.
And the best part about it is…
No Dangerous Drugs, No Invasive Procedures, And No Painful Exercises.
Spinal decompression treatments are very gentle. In fact, every once and awhile I even catch a patient sleeping during sessions.
The normal price for this type of evaluation, including x-rays, is $250 so you're saving a considerable amount by taking me up on this offer.
Call today and we can get you scheduled for your consultation, exam as soon as there's an opening.
When you call, tell the receptionist you'd like to come in for the Decompression Evaluation so she can give you proper credit for this special offer.
Sincerely,
P.S. How many years can your body handle taking pills?
Taking pain medications (even over-the-counter pills) is no way to live. They're also hard on your liver and gut.
Pain pills don't fix anything, they just numb the pain. Call today. I may be able to help you live a normal, pain-free life again…. 325-695-9355.
Request an Appointment